How Mr. Robinson Got His Rhythm Back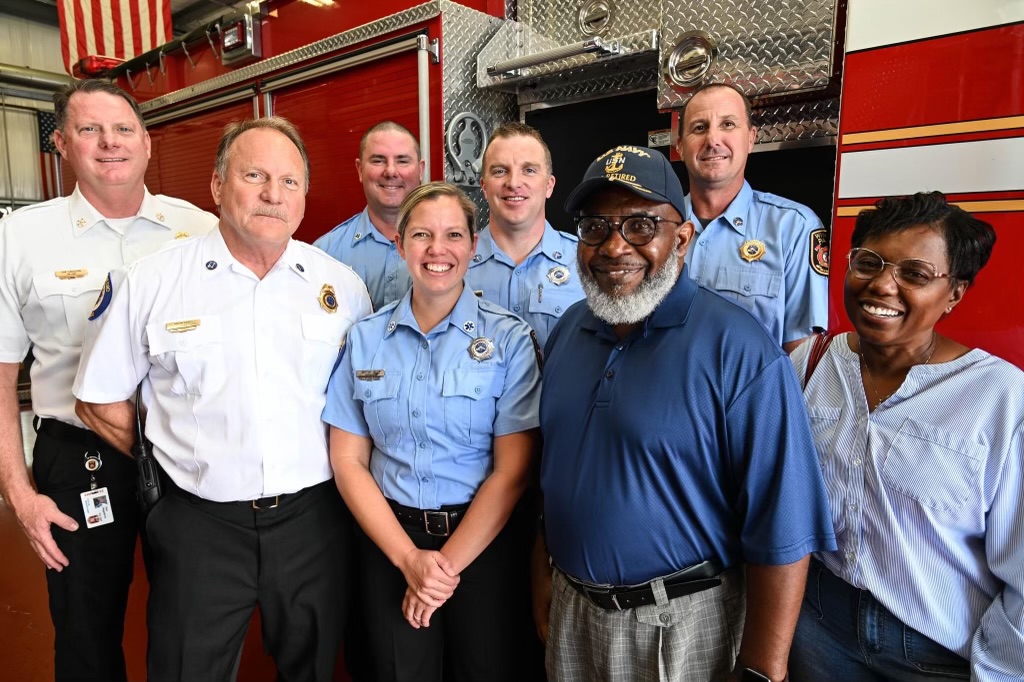 Hard to believe that this delightful, full of life, military veteran – could ever lose his rhythm. But on March 30, that's exactly what happened. 
An Apopka resident, Mr. Robinson was traveling through Winter Park during the morning commute hours of March 30, when his vehicle left the roadway and crashed. Units were dispatched. Fortunately, the crash was just a stone's throw from WPFD Station 64 on Howell Branch Road.
Both police and fire/EMS officials on scene worked quickly. But what became apparent, is that while Mr. Robinson had been involved in a crash – what caused him to crash was the real emergency. He was not breathing, he had no pulse and was in full cardiac arrest, which means technically – he was gone.
Immediate and aggressive life-saving measures were implemented on scene and - they got him back.
The medical term for such resuscitation is ROSC, which stands for Return of Spontaneous Circulation. In simple terms, it means his heart started pumping again. It is estimated that ROSC is achieved in as few as 30 percent of cases when immediate life-saving measure are deployed. The measures like CPR, AED (automated external defibrillator) can be the difference. And just because a person's heart rhythm has been restored it doesn't mean they'll survive. In fact, many patients do not.
But this was a good day. Not only did paramedics revive him, he was conscious by the time he reached the hospital. "In my 30 years of doing this, I've never seen it. What happened to Mr. Robinson was nothing short of a miracle. As emergency personnel, we need these miracles. For all that we see, these are the outcomes that keep us going," said Battalion Chief Mark Adams.
Months later, Mr. Robinson stopped by the fire house that saved him. Quietly they chatted and recalled the day. Later, when the invite from the Fire Chief came to help present the responding crew with a lifesaving award, he was all in.
Joining him was his wife who also expressed her sincere gratitude for her heroes. Mrs. Robinson had been traveling that day. Out of state, she received the horrendous notification of what had happened. But she shared the immense relief in learning he was okay.
Mr. Robinson describes himself as a man of God. He is member of the Church. Loves some good soul music. Never did he think he could lose that rhythm for life. But he sure is grateful his heroes helped him get it back.
Please, learn CPR. You never know when you'll be first on scene. The Winter Park Fire-Rescue Department regularly hosts CPR classes, and will happily accommodate requests. Visit us at wpfd.org/classes.