#GoWildcats - Astonishing 1500+ Winter Park Students learn hands-only CPR on World Heart Day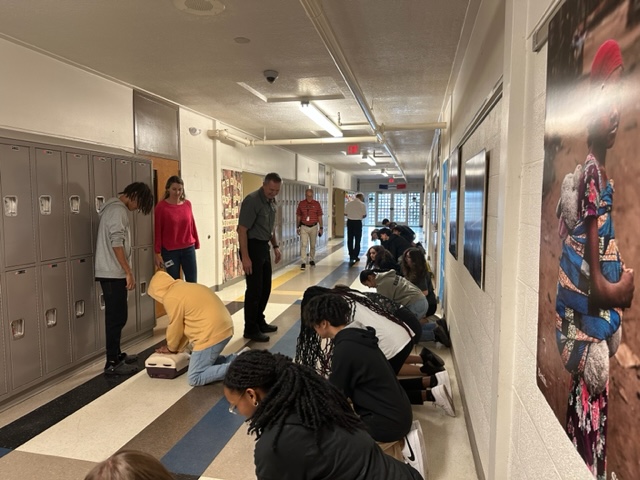 In partnership with OCPS, World Heart Day has become an annual tradition among Winter Park students, and one that is sure to save a life. Every year, on World Heart Day, the Winter Park Fire-Rescue Department teams up with the Winter Park High School and 9th Grade Center to introduce students to hands-only CPR. The introduction provides students with three key steps to complete, should someone near them experience cardiac arrest.
Are they responsive? Do they need CPR?
Call 911
Initiate compressions
While working with a mannequin isn't quite the same as a real person, the experience of practicing first-hand and learning from first responders instills a known response, hoped they will never need to employ. With the recent and nationally televised cardiac arrest of NFL Buffalo Bills' Safety Damar Hamlin, learning how to properly administer CPR has received more interest. It's a harsh reality, but initiating CPR within minutes is critical. While help may be on the way, instructors underscore that often a citizen bystander or a loved one may be in the best position to start help. "You've got about four minutes before brain damage may set in," says Tim Millard, RET Engineer/Paramedic and CPR Instructor.
This year, firefighters once again teamed up with school administers in Winter Park. Groups of approximately 30 students gathered for a 20-minute course strictly focused on identifying when someone needs CPR, getting help and hands-only compressions. A critical component – fast and hard quality compressions, center of the chest until help arrives.